Innovation to project the future.

About

With a focus on specialized advisory engineering services, PROSUL offers its clients wide experience in projects, management and planning of large works.
Areas of expertise

Reference in Studies, Projects and Management of large works.

PROSUL combines state-of-the-art technology with the high qualification of its technical team to offer solutions to the improvement of the country's infrastructure, without losing sight of the commitment to environmental sustainability.
Among the largest in the Brazilian engineering ranking
Quality and Responsibility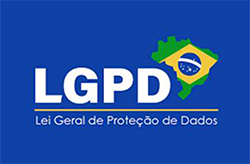 A Prosul está ativamente se adequando a todas as diretrizes da Lei Geral de Proteção de Dados - LGPD. Nossas políticas internas estão em constante evolução para tornar os seus dados pessoais cada vez mais seguros. Para solucionar dúvidas ou solicitações relacionadas ao tratamento dos seus dados pessoais, entre em contato com o nosso encarregado - Fábio Dinon - por meio deste e-mail: qualidade@prosul.com